Ártúnsskóli
Ártúnsskóli is situated in Reykjavík, Iceland. Founded in 1987, Ártúnsskóli is a combined primary school, kindergarten and after-school centre, where emphasis is put on everyone´s possibilities to flourish in work and play. We have 185 pupils, 6 – 12 years old, and 66 in the kindergarten. Our motto is; Success - Respect - Wellbeing.

Ártúnsskóli´s School curriculum is built on the six fundamental pillars of education that are defined in the Icelandic National curriculum (2011). These pillars; Reading, Sustainability, Health and wellbeing, Democracy and human rights, Equality and Creativity, are intertwined in our work, teaching methods, communication and school culture.

Reading: We put an emphasis on reading, in a broad sense. We want our pupils to be able to read written and printed text, write their own text, and to use computer and network technology for communication, creation, and collection of information. In 2017 Ártúnsskóli was awarded by the city of Reykjavík for the project Sand tray play and storytelling, developed by a teacher at the school to stimulate imaginative thinking and creative expression of pupils.

Sustainability: As an ECO School we want to promote our pupils´ environmental awareness and education for sustainable development. In our projects we take notice of the interaction between environmental, social and economic factors in the development of a society. Ártúnsskóli has a long tradition of outdoor teaching, since 2004 we take care of a local woodland, and was in 2013 awarded by the city of Reykjavík for a project that combined nature sciences, music, crafts and ESD.

Health and wellbeing: We do our best to promote health and wellbeing of our students. Emphasis is put on positive school culture and the progress and welfare of every child. Since 2010 Ártúnsskóli is a Health Promoting School, and was in 2011 awarded by the city of Reykjavík for a project against bullying.

Democracy and human rights: All school activities aim to prepare students for being active in a democratic society. We respect every person and try to activate the students´ interest and responsibility for their work. Our goal is to help our pupils to grow as individuals, taking care of other people, animals and environment.

Equality: Everybody is supposed to take part in promoting equality and justice in our community. We try to make it possible for every pupil to develop his own person and talent, and learn to lead a responsible life in a free society by valuing understanding, peace, tolerance, broadmindedness and equality. Our goal is that our students learn about equality in a broad sense, irrespective of gender, disability, sexuality, skin colour, values, family, nationality, culture, class, language, religion, residence or age.

Creativity: School activities promote creative and critical thinking as a way to find meaning and value in learning. Creativity supports personal ways of learning and reflection, and is a core subject in innovation, design, art and culture. Our goal is to increase the creativity, initiative, innovativeness and critical thinking of our students.
​
In 2006 Ártúnsskóli received the Icelandic Presidential Award for outstanding achievement in education.
Powered by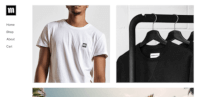 Create your own unique website with customizable templates.